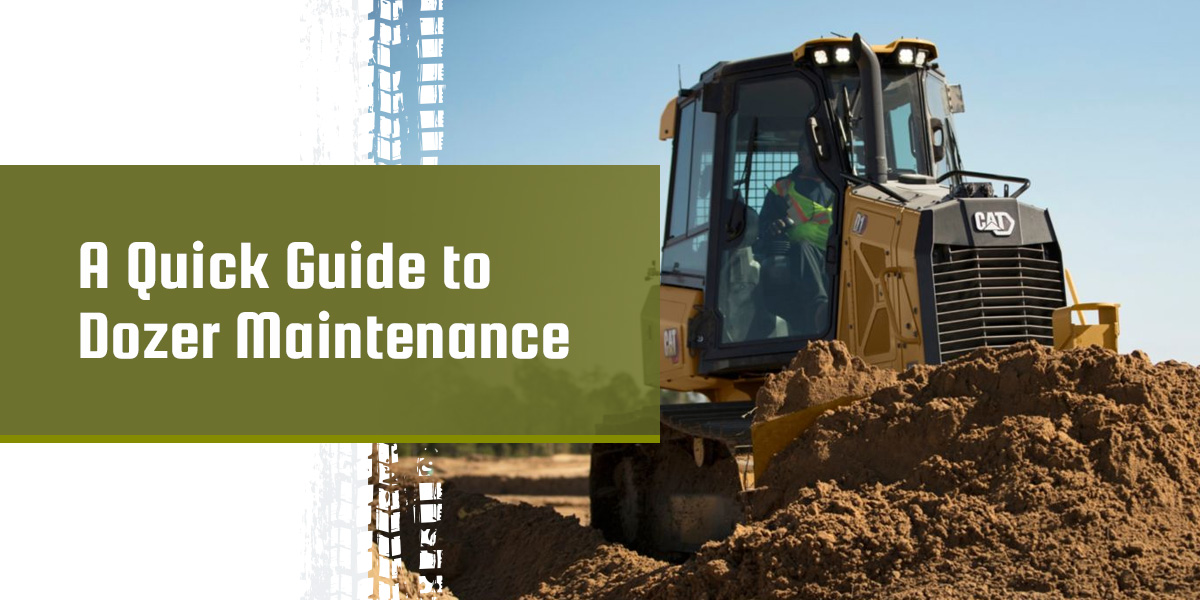 A bulldozer is an invaluable piece of equipment if you frequently handle earthmoving projects. Basic, regular maintenance will optimize your dozer's performance and keep its service life as long as possible. Learn more about bulldozer maintenance and how to get the most out of your equipment.
Signs You Need Dozer Maintenance
If you notice your bulldozer doing anything out of the ordinary, it may be time to schedule a maintenance service. Look out for:
Thick, discolored exhaust: Your dozer's exhaust seeming thick or having a different color or unusual odor can be a sign of trouble.
Low fluid levels: Poor lubrication can cause dozer components to wear down.
Unusual sounds: Dozer parts make an abnormal noise when they're not functioning correctly. Listen for hissing, clunking or grinding.
How to Maintain a Dozer
Here are some maintenance points to check to keep your bulldozer in its best condition:
Check the track tension: Soft surfaces like sand and snow put tension on the tracks. Clean the tracks to remove debris from the grooves. Follow the manufacturer's guidelines for track tension.
Inspect the electrical system: Inspect the batteries and wires and replace old and damaged components. A well-maintained electrical system can prevent short circuits.
Look for damaged components: Look at the ripper carriage, shanks and teeth for signs of wear, like cracks. Replace worn parts right away.
Follow safe operating procedures: Consult the manufacturer's recommendations for maintenance, features and settings. Adhere to these guidelines for safety.
Bulldozer Maintenance Schedule
Start giving your bulldozer proper service today by following our dozer maintenance checklist:
Daily: Clean engine debris, check the connections in the engine filter, and check the engine oil level and hydraulic fluid reservoir levels.
Every 500 hours: Replace the fuel filter cartridge, change the engine oil pan, and check the radiator and oil cooler fins.
Every 1,000 hours: Check the fan belt tension, look for loose ROPS mount bolts and examine the turbocharger tightening parts.
Every 2,000 hours: Clean the turbocharger, check the vibration damper and adjust the engine valve clearance.
Every 4,000 hours: Check the water pump.
Choose Prime Source Parts and Equipment for Bulldozer Maintenance
The Prime Source Parts and Equipment team can help you with your bulldozer maintenance schedule. Our certified technicians will complete any repair service your equipment needs, and we have an extensive inventory of new and used parts on hand to get your dozer back to work quickly. Schedule your dozer maintenance by contacting us online.