Heavy equipment like tractors, skid steers, excavators and bulldozers is are very valuable. When you invest in these types of equipment and their parts, it's crucial to work with a reputable supplier so you don't fall victim to a scam. Read on to learn how you can avoid getting scammed and discover what makes Prime Source one of the best aftermarket parts suppliers for heavy equipment.
How to Avoid a Heavy Equipment Scam
Many scammers target the heavy equipment industry. It's easy for scammers to present themselves as professionals, so before you commit to buying heavy equipment, take the following precautions: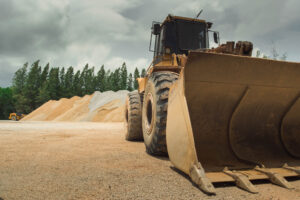 Confirm the company is legitimate: Begin by researching them online and reading customer reviews. If their website lists a business license number, check that the number actually belongs to the company selling the equipment. You can also see if they are listed on the Better Business Bureau.
Don't use unsecured payment methods: Be careful of sellers who want you to pay using an unsecured method like a wire transfer. Credit cards and PayPal have built-in fraud protection, so if you don't have those payment options, it could be a red flag. A legitimate business will also never ask you to transfer money to a personal account.
If something seems too good to be true, it probably is: Cheap doesn't always mean you're getting the best deal. If the equipment is listed as brand new but priced well under market value, it could be a scam. Scammers often steal photos and information to create a fake sales listing and use low prices to gain interest.
Arrange to inspect the unit: At minimum, have a trusted third party examine the equipment for you if you can't get there yourself. If it can't be seen in person before you have to pay for it, decide whether that is a risk you are willing to take.
Do not provide personal information: If a seller requests usernames, passwords or account numbers, you're looking at a heavy equipment scam. Reputable companies will never ask you for that kind of information.
Why Prime Source Is Your Go-to Parts and Equipment Supplier
Prime Source is one of the best heavy equipment suppliers in the country — and we have the reputation to prove it. We've earned our customers' trust by providing attentive service and going above and beyond to ensure we meet every equipment need.
We carry parts and equipment from industry-leading manufacturers at competitive prices, and we provide fast turnaround times so you can get back to work faster. If you don't see the parts you're looking for listed in our inventory, we can source them for you from our reliable network of manufacturers.
We also provide exceptional heavy equipment services. Our experienced technicians install all kinds of replacement parts, from hydraulics to drivetrains to cameras and other components. With their extensive training, they can service any make and model of equipment.
If you are looking for used heavy equipment parts near you or want to buy them online, browse our selection today and contact us with any questions. You can also trust us to handle repair or maintenance service for your fleet.